Mixing of the album Headcracking Lifestyles, 1999. Lo-digi.

Paintings by Kimmo Ylönen



Poino from UK missing.

At Tiilelä, Kauhajoki ca.2000

Laterna, Tampere 1999

Art by Marko Latva-Nikkola.

This is the CDr you don´t own.

CCH at Kaapelitehdas, Helsinki 2007. Pics by Jussi Jänis.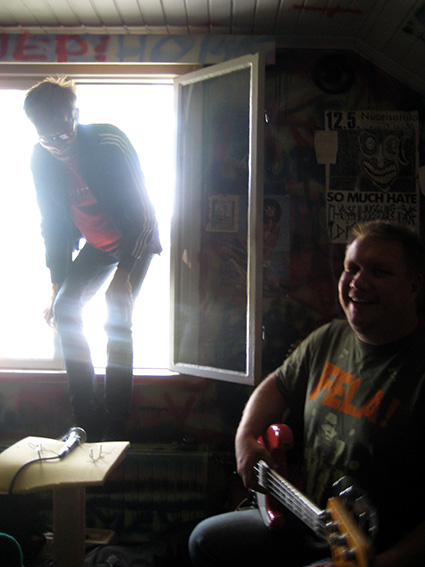 Arrival of Mike Knäckebröd.

J and J circa ´05 at Tiilelä/Brick Factory

Organ donations for Salmonella River by Ana.
Notice the always needed manual below.

Cover of the Pajalive CDr from 2002.

T-shirt by Marko Latva-Nikkola.
Another pic by Jussi Jänis from Kaapelitehdas ´07.